Kitesurfing Kalpitiya Sri Lanka
The best season for kitesurfing in Kalpitiya
To select the best seasons for kitesurfing in Kalpitiya strongly depends on what your experience and preference. The good news is that all kitesurfers will find the best season for them, because there are two seasons covering nearly 10 months a year!
Main kitesurfing season
May to September with winds of 20-30 knots are perfect for experienced kitesurfers
Low kitesurfing season
November to April with winds of 15-20 knots is great for novice kitesurfers or those who think how to start with kitesurfing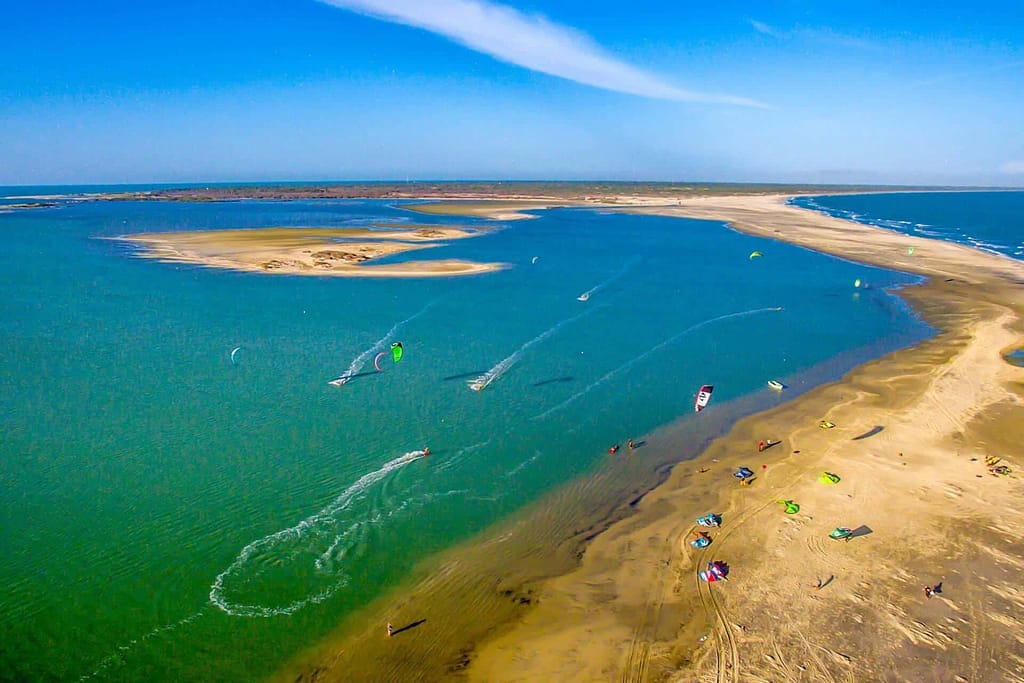 Kitesufting spots in Kalpitiya, Sri Lanka
Another perfect thing of kitesurfing in Kalpitiya, Sri Lanka is wide choice of spots. You can do kitesurfing in nearby lagoon which offers great winds but nearly no or little waves. This can make your kitesurfing lessons smooth and efficient. 
What else you can expect?
If you are new to kitesurfing, we will organize a kite lesson sri lanka for you. Our instructors will explain all necessary things to know. We will provide you with kitesurfing gear, so you don't have worry with that. Reputable kite school is just a stone throw from Dune Towers, and we arrange a transport for you, if you need. Our 
kiteboarding lessons will help you to become rookie in short time. Don't miss this opportunity!