Rooms and Suites
We can offer breakfast, lunch and dinner based on your request. You can have just the room and breakfast or our cook can prepare lunch and dinner according to your wish or her recommendation. We don't have a fixed menu. We discuss and confirm the meals for next day(s) with each guest. Usually, our cook prepares several pots with various content like vegetables, fish or something spicy if you like. Your children will love coconut pancakes. This gives you the option to ask any meals according to seasonal components availability.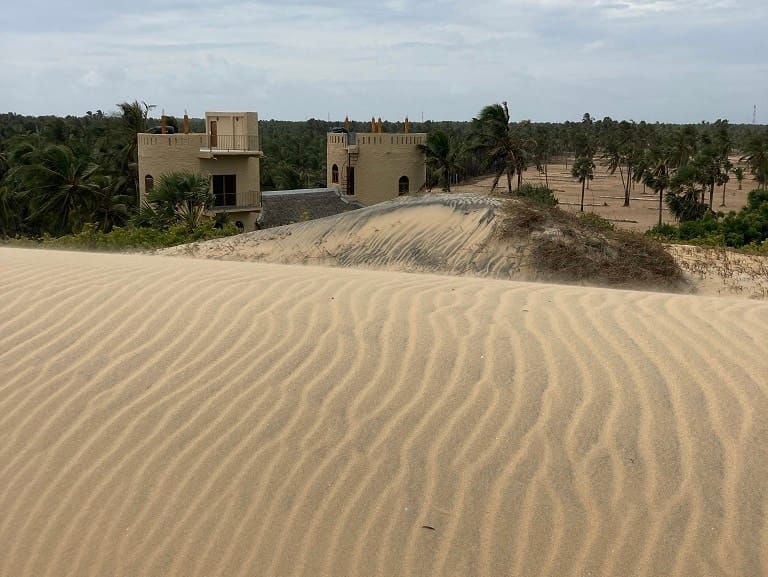 Unique and Stylish accommodation in Alankuda
Every room of Dune Towers is unique – so you can find which fits your dreams the best. From budget Attic room which is basic but very natural and stylish and allows you strong link with the surrounding nature.  You can book the first Plastic Bottle House which can accommodate upto 6 people in 2 two rooms. 
Our new building consisting of two round towers and it looks like castle and it offers another style of unique accommodation. At the moment you can use our two family suites – each consisting of two bedrooms, bathroom and two terraces with direct access to our garden.  One of the room on the upper floors has glass bath tub inside the bedroom.  
If you are bigger group of family, you can book whole Dune Towers resort. Please contact us for more details.