Dune Towers resort is neighboring with sand dunes. You can watch it from your room or walk over to reach the beach which is just 200 meters far. 
Sri Lanka sand dunes are rare. From Alankuda to Talawila (there is the largest catholic church in Sri Lanka) is large area of wild beach bordered with high or low sand dunes with its peak right next to Dune Towers. These dunes provide natural protection from tsunami to the villages. This area is now being declared as marine sanctuary because of many animals living here and also turtle have been spotted in 2021 and 2022. We are organizing night walks into dunes and its schrub forests where you can see rabit, owl, lizzard, sleeping hummingbirds or many other srilankan animals.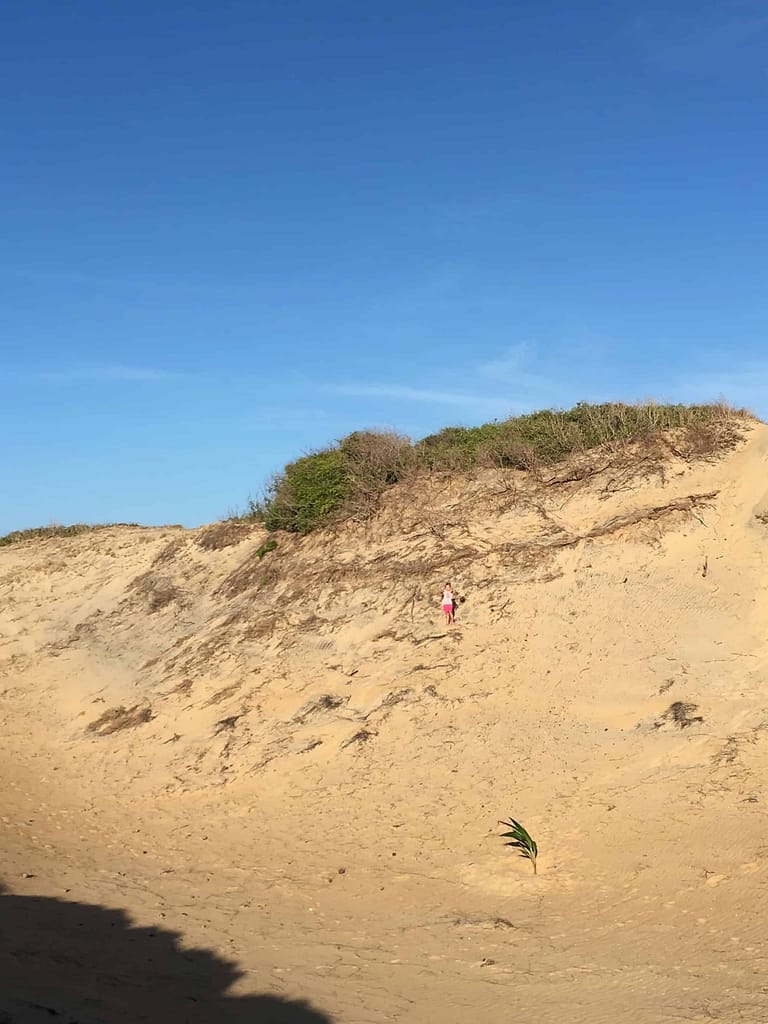 Sand Dune at Alankuda beach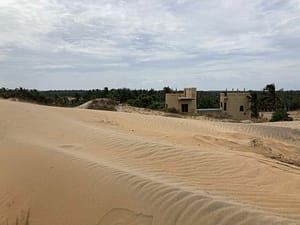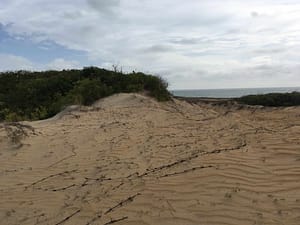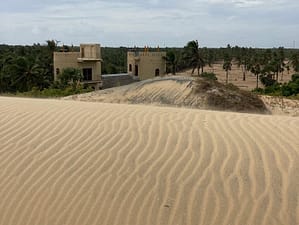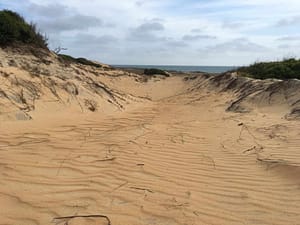 While staying in Dune Towers you can enjoy lifetime experience of sliding the dune. With our slide which is normally used to slide the snowhills during the winter time, you can slide just little slower on the sand.